Artist Biography

French artist Mary Chaplin left Picardy and now lives and works in Cany-Barville, closed to the Côte d'Albâtre in Normandy.
Her studio overlooks the beautiful river Durdent and is situated near the market square.
For more than twenty five years she has worked as a self-taught professional artist,
always inspired by nature and by the varying effects of light. She started her career
by painting figurative scenes she saw around her in the French countryside. Her
first artworks were representations of landscapes, gardens, forests, rivers or lakes,
which allowed her to explore different techniques, including pastel, oil, acrylic and
watercolor.
However, both her life and career reached a turning point in 2005 when she
witnessed the 'holy light' in a chapel she was visiting; she was deeply touched and
inspired by the beauty of the reflections coming from the stained-glass windows,
and thus she started painting them, calling them her 'reflections', or, in French,
'méditations'.
After that experience in the chapel, her will to convey the ephemeral nature of the
light she captures, and its soothing warmth, became stronger. This new artistic birth
enabled her to follow new paths in which she explores light's numerous and everchanging facets.
This deeply influenced her artistic style and work as it gave them a
new dimension, shifting from a figurative representation of light in landscapes and
still life to an abstract and more personal and metaphorical interpretation and
appropriation of light's fugacity.
You can find in her work subtle influences of Joan Mitchell or Claude Monet in her  own interpretation, impression of Nature.
Since her beginnings, Mary Chaplin's work has been published in several articles
in the press and in specialized art magazines. It also has been broadcasted on
television and is regularly exhibited in festivals dedicated to sacred art as well as in
art galleries throughout different countries, including France, Belgium and
England.
To follow the news of her exhibitions, follow this link
Artist Statement

Through my art, I transfer the deep emotions that I feel are conveyed by light. The
observation of light, when it is transformed after passing through stained-glass
windows or when it is reflected on the surface of water, is the starting point of my
artwork. These observations take me on a path of meditation in which each canvas
becomes a spiritual journey in and towards light, as a metaphor for the everchanging and fluctuating nature of life.
I also wish my artwork to serve as an invitation for others to join me in this meditation on the ephemeral nature of light,
on its simplicity, beauty and frailty, as a metaphor for life in general. On this
abstract path, even darkness becomes a pretext for more light. And light, darkness,
as well as the colors they create, are the way I have found to truly express my inner
self. Through abstract representations of light, I travel; my only compass is my
heart and, as an artist, I feel I am free to let my inspiration take me where it wishes
to. This is why I use various techniques and materials, from pastel to oil, from
paper to canvases or Plexiglas, so that I can convey my emotions and meditations
in the most suitable way possible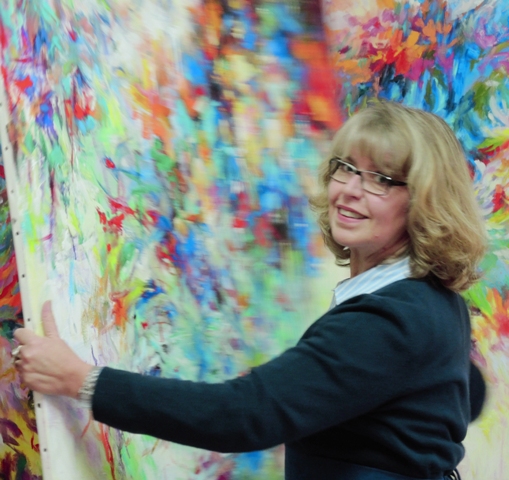 I travel along wandering paths ranging from figurative to non-figurative depending on my mood, I'm not trying to follow a trend, I express my emotions, I listen to my heart and for me that freedom is the primary meaning for a professional artist.
Mary Chaplin gives introductory courses in various techniques, watercolor, pastel, acrylic,  drawing techniques, oil painting…
Training courses for confirmed, amateur artists and initiation for beginners
These courses are open to all, beginners or more experienced artists. Lessons available weekdays during the day or evening, in small groups, maximum 4 people. Mary Chaplin guides her students through observation of  the environment, at the same time by opening  doors to various techniques. Open your eyes, observe nature, the world around us to  findones own expression … The courses are moments of painting together in  good ambiance!
Information about possible future course dates at 0624724916. Please send me your details if you are interested through the contact page of my site.
Important: Only registration with payment of a deposit is taken into account. In case of cancellation the deposit is not returnable. Thank you for your understanding
Mary  Chaplin Professionnal artist, registered with "Maison des Artistes"
Studio visits and prices  on request.
Even though paintings can be seen on internet, there is no substitute for seeing them in my gallery.
All works and texts are protected © Adagp Paris, reproduction is forbidden.
Few exhibitions :
2016/ 2017. Exhibition in the Art Gallery HUIS HUIS , Gent, Belgium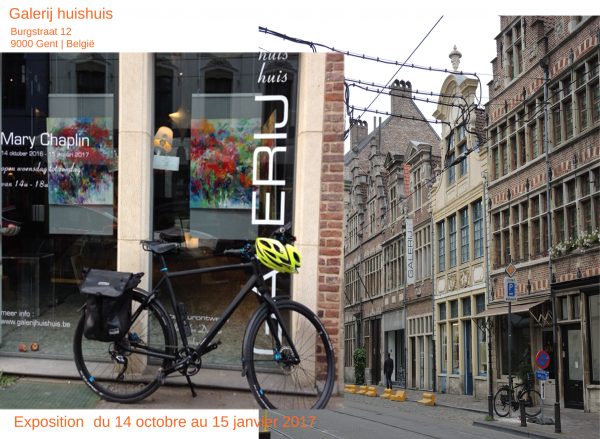 My work is now represented on the Artsyshark website, please, have a visit! link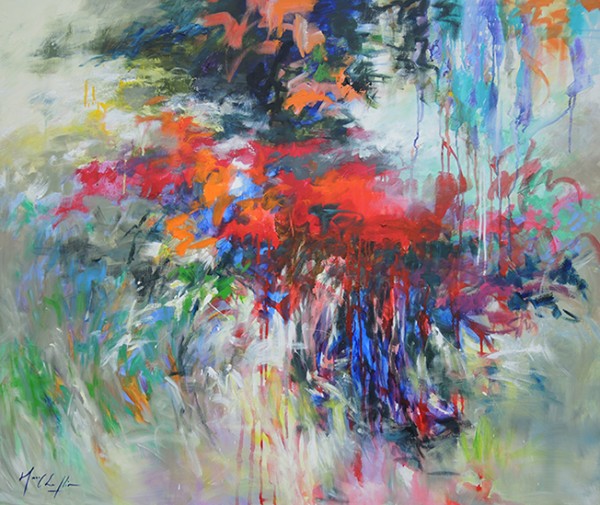 "Giverny summer 2015, The song of the wind"acrylic on canvas 120x100cm
Recent news: Manhattan Art International
I received an award for my work on Nature from Renée Philipps  and her Jury in the exhibition 'New Beginnings' see on the folowing link HERE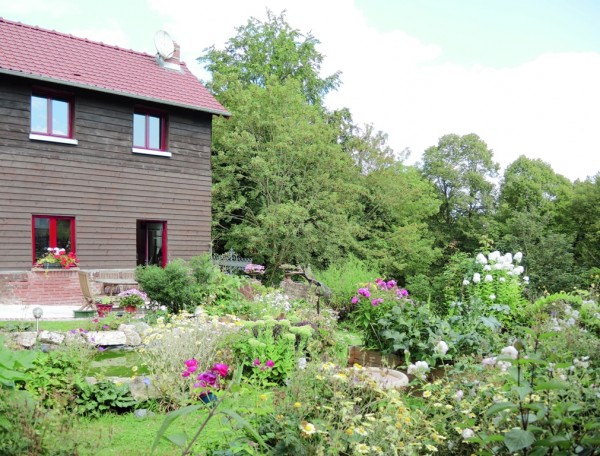 The garden in front of my studio in Wailly, 80160 near Conty, Vallée de Selle, Picardy
 Exhibition in Meru (60) Picardy in the beautiful new artistic  Domino center. Invited by the council in the context of a hommage to Mary Cassat who lived near Méru.